CADI * Adirondack Deluxe Chair w/8" Wide Arms, Woodmill Line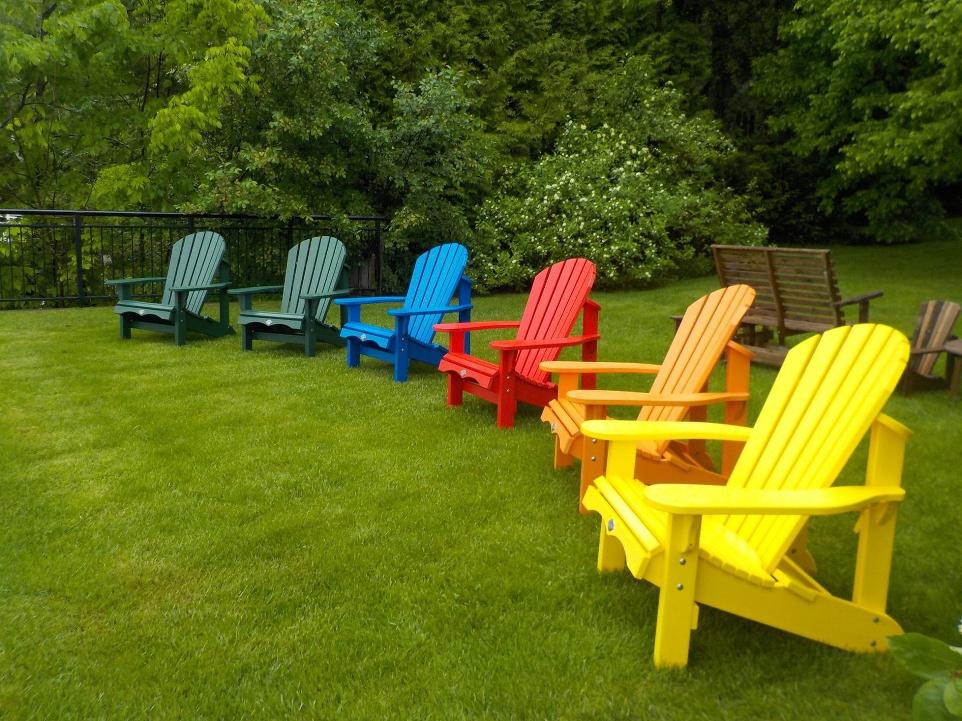 Maximum Comfort
Spacious Contoured Seat.
100% Recycled Plastic
Sustainable.
Ontario Made
Support Local.
Fully Assembled
34" Width Needs Larger Vehicle.
The Adirondack Chair is the grandest of all chairs with its spacious contoured seat. Whether you are wanting to chill in the moment or chat with friends, it will cradle and support with unprecedented comfort.
Comes fully assembled.

Things you may want to know:
Overall Height - 38 in.
Arm Height - 21.5 in.
Seat height - 15.5 in.
Length - 36. in.
Width - 34 in.
Seat Width 24.5 in.
Weight - 56 lbs
DISCLAIMER
Due to the differences in photographic processes, the color calibration and resolution of individual computer monitors, furniture colours and fabrics shown on this website may vary from actual product finish. Please visit one of our two locations to experience accurate colors and textures of our products.

What we love and you will love too:
Made In Canada
Generous 7.5 in arm width
Stainless Steel Hardware
Recycled Plastic HDPE
Can be used for residential or commercial
25 Year Limited Warranty
Industry leading fade resistant technology
Durable material made to withstand our Canadian winters, no need to lug them into storage every year.
Easy to maintain, see our care and maintenance page
**Woodmill Line Products are made to order in your customizable colour combinations, orders will be confirmed with approximate complete date**

Specifications
Colours

Black

or

Weathered Wood

or

Sand

or

Sangria

or

Cedar

or

Hunter Green

or

Navy

or

Silver

or

Grey

or

Teak

or

Chocolate

or

Mahogany

or

White

or

Red (Candy)

or

Muskoka Red (apple)

or

Orange

or

Yellow

or

Lime

or

Aruba

or

Sky Blue

or

Blue

or

Choose Your Colour - Made to Order