RADI * Adirondack Deluxe Rocker w/ Wide Arms, Krahn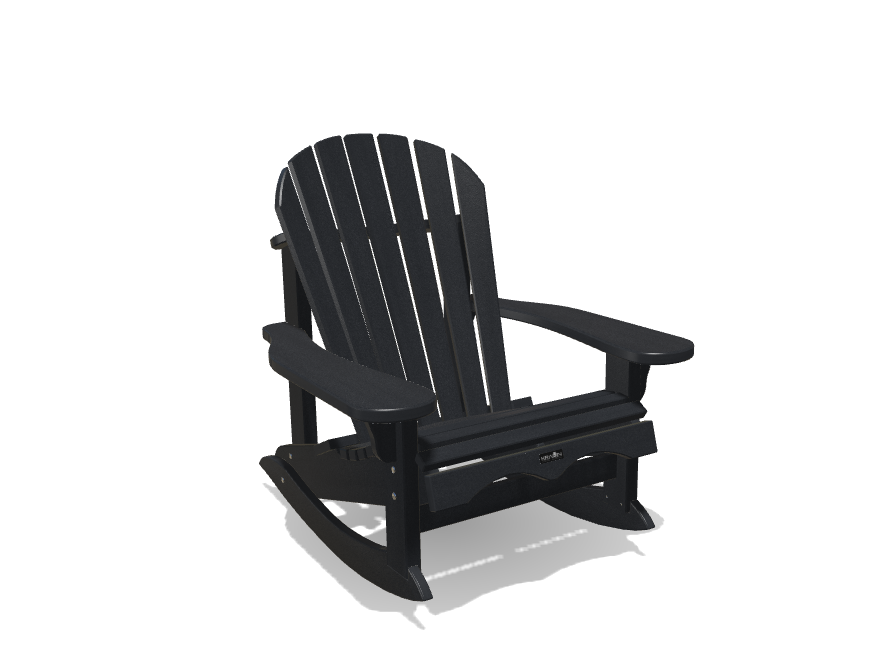 RADI * Adirondack Deluxe Rocker w/ Wide Arms, Krahn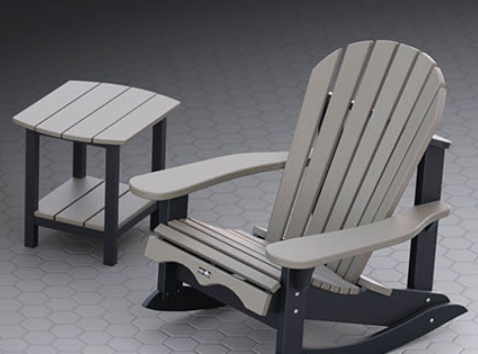 Rock in Comfort
Soothing.
100% Recycled Plastic
Sustainable.
Ontario Made
Support Local.
Fully Assembled
Larger Vehicle Needed.
You love the big Adirondack, but you can't sit still. Our rocking version, the Adirondack Rocker Deluxe is based on our Deluxe chair, and sits large and low. The rocker for the taller, bigger versions of us that want to relax, and leave the issue of getting out to future you. Relax, and complete your stress relief with an adjustable Head Cushion.

Things you may want to know:
Overall Height - 40 in.
Length - 38 in.
Width - 34 inch
Weight - 60 lbs
What we love and you will love too:
Made In Canada

Stainless Steel Hardware

HDPE, Recycled Plastic

Can be used for residential or commercial

Ergonomically designed

A large selection of fade resistant designer colors

Heavy 1" gauge plastic lumber (1/2" used by competitors)

No painting, No slivers, No Rot

Completely waterproof

25 Year Limited Warranty
**Woodmill Line Products are made to order in your customizable colour combinations, orders will be confirmed with approximate complete date**
Specifications
Colours

Black

or

Weathered Wood

or

Sand

or

Sangria

or

Cedar

or

Hunter Green

or

Navy

or

Silver

or

Grey

or

Teak

or

Chocolate

or

Mahogany

or

White

or

Red (Candy)

or

Muskoka Red (apple)

or

Orange

or

Yellow

or

Lime

or

Aruba

or

Sky Blue

or

Blue

or

Prem Textured Birchwood

or

Prem Textured Walnut

or

Prem Textured Antique

or

Prem Textured Driftwood

or

Prem Textured Coastal Grey

or

Custom 2-tone,