T01 * Small Rectangular Table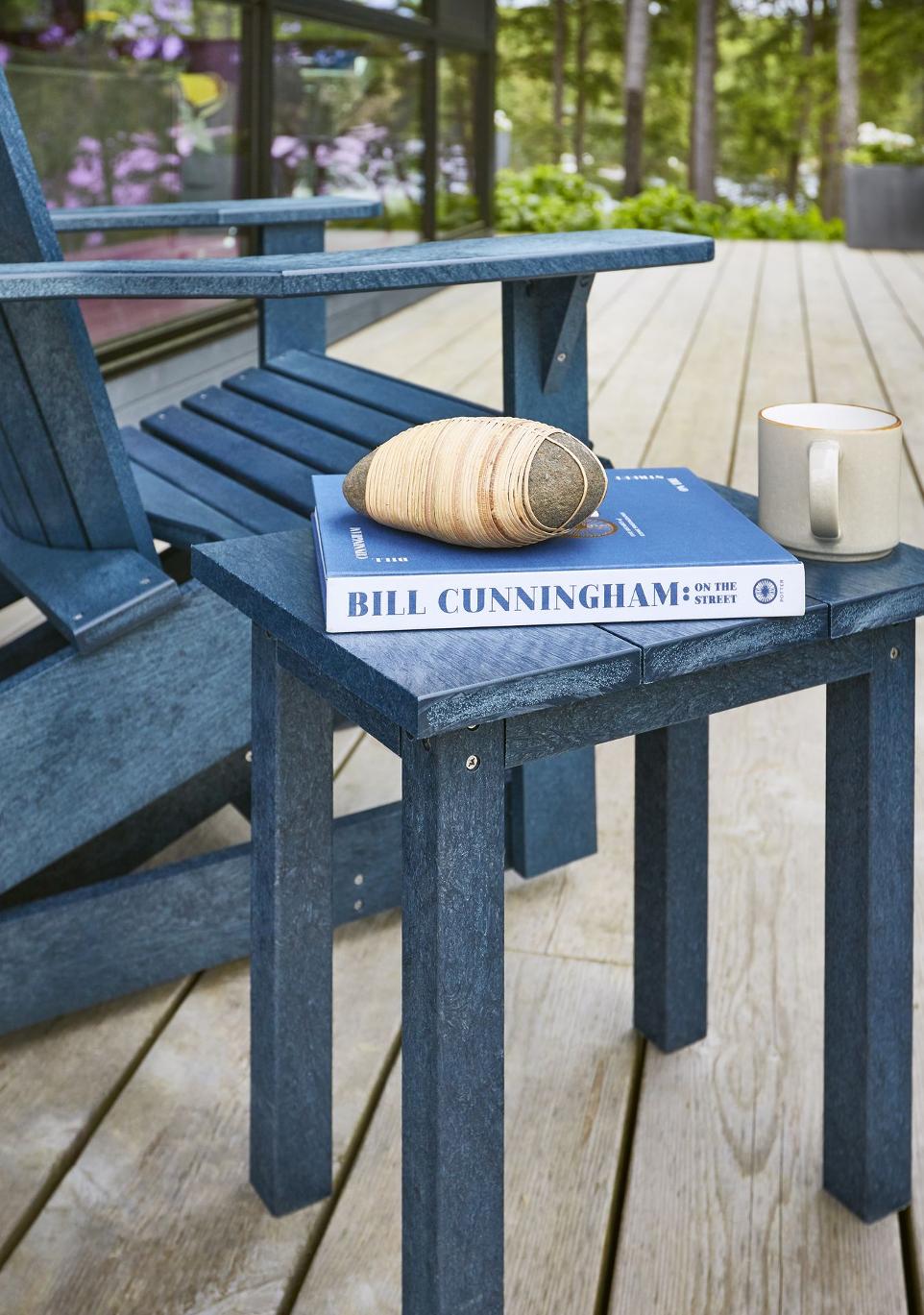 Perfect for Drinks
Or a Good Book.
100% Recycled Plastic
Sustainable.
Ontario Made
Support Local.


Handy rectangular table that sits nicely between two Adirondacks. Perfect for drinks!
This is the smallest of the handy side tables that beautifully complete any setting of your C.R.Plastics outdoor furniture. Great for holding drinks, plates or that suntan lotion.

Things you may or may not want to know;
Depth 18″ /46cm
Width 13″ / 43cm
Height 17″ / 43cm
Weight 14lb / 6kg
What we love and you will love too:
Made In Canada
No Cracking, Peeling, Painting or Staining Necessary
25 year warranty
Made From 7/8" Thick Heavy Gauge Plastic Lumber
Stainless Steel Hardware
No painting, No slivers, No Rot
Made from UV stabilized pigments
Use them 365 days a year
Can be used for residential or commercial
Specifications
Colour choice

01 Red

or

02 White

or

03 Blue

or

07 Beige

or

09 Turquoise

or

11 Aqua

or

12 Sky Blue

or

14 Black

or

16 Chocolate

or

18 Slate Grey

or

20 Navy

or

04 Yellow (Limited Edition Citrus Collection)

or

13 Orange (Limited Edition Citrus Collection)

or

17 Kiwi (Limited Edition Citrus Collection)